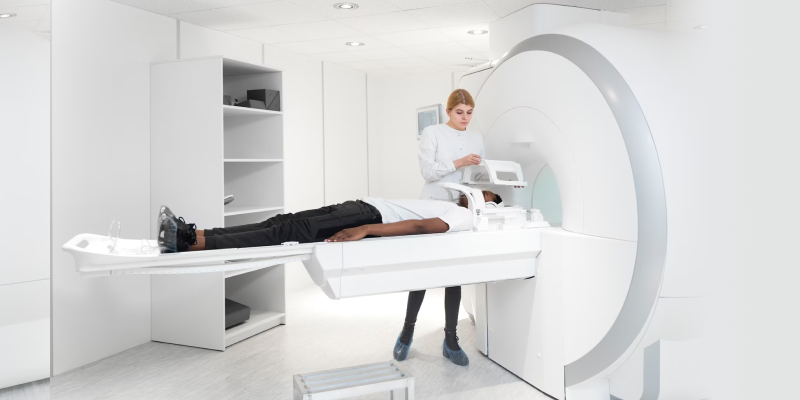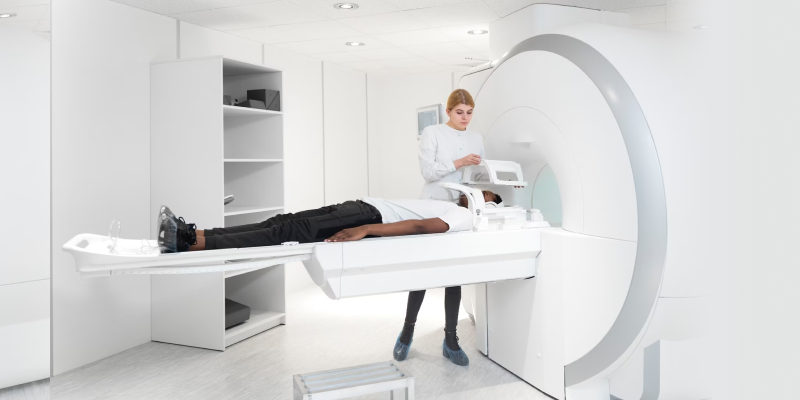 Teleradiology
Career in Radiology
Radiology Jobs
Introduction
Radiology is a rapidly evolving medical sub-specialty and is a key pillar of today's healthcare industry. It is not only an important tool for confirming the diagnosis of several health conditions but is also being widely used to perform minor and major radiological procedures, monitor treatment, and predict their outcomes. Ongoing research and technological advances in the field of medical radiology are leading to the development of more advanced and sophisticated machines and techniques which are enabling clinicians to deliver quicker and more precise treatment, ultimately transforming patient care.
India is witnessing rapid growth in both the healthcare and medical radiology industries. Numerous hospitals, nursing homes, medical laboratories, and diagnostic centres are being set up to meet the healthcare needs of the growing Indian population. The handling of radiology equipment and image interpretation requires special training and knowledge. However, there is a lack of skilled and qualified professionals in radiology currently. Radiology professionals are in high demand in both urban and rural India. This makes radiology an excellent career choice for those interested in this field.
Career Opportunities in Radiology
Let us look at the various career opportunities, roles, and significance of the various careers and the required educational qualifications for the same.
Radiologist
Radiologists are medical doctors, trained to diagnose and occasionally treat illnesses using various imaging procedures such as X-rays, CT scans, MRI, PET-CT, etc.
Radiologists are in high demand globally due to the increasing volume of medical imaging to treat various health conditions. In India, one has to undergo a 3-year postgraduate program in Radiology after completing MBBS to become an MD radiologist. A doctor can also opt for a 2-year diploma program in medical radiodiagnosis.
There are several sub-specialities in radiology training including diagnostic radiology, interventional radiology, and radiation oncology. One can pursue fellowship programs lasting for 1 to 2 years to get trained in one of these sub-specialties.
Diagnostic radiologists are experts in interpreting medical images thereby assisting in diagnosis. There are several sub-specialities in diagnostic radiology including breast imaging, chest radiology, pediatric radiology, neuroradiology, emergency radiology, etc.
Interventional radiologists are experts in treating patients using image-guided surgical procedures for the management of various conditions such as aorta disease, stroke, cancer, uterine fibroid, etc.
Radiation oncologists are cancer specialists who use radiation therapy to treat cancer. They have in-depth knowledge of various radiation methods, safe doses, techniques, and associated side effects.
Radiology Technologist
A radiology technologist performs medical imaging on patients. They assist the radiologist team in preparing the patient before the procedure, positioning the patient for accurate imaging, and operating imaging equipment such as X-rays, mammograms, CT scans, etc. correctly and independently. The various sub-speciality in the field include radiographers, MRI technicians, ultrasound technicians, radiology assistants, diagnostic medical sonographers, CT scan technologists, etc.
Their key responsibilities also include adherence to guidelines and protocols to ensure radiation safety measures for all patients and staff. In several healthcare settings, the radiology technologist is also responsible for periodic maintenance of the equipment. They are also responsible for entering patient data into the system and maintaining records.
In India, one can become a radiology technologist by completing a 2-year diploma or 3-year bachelor's course in radiology. Higher education in the field can be earned through a master's degree followed by a Ph.D. program.
Radiology Nurse
The roles and responsibilities of a radiology nurse include preparing patients for procedures, administering medications/fluids/contrast medium orally and through I.V. routes, monitoring patient vitals, identifying adverse drug reactions, and providing nutritional guidance and care for patient needs in the radiology department. They are also responsible for collecting and maintaining patient records and giving patient updates to duty doctors. One can become a Radiology nurse in India by earning a degree in nursing (Bachelor's degree in Nursing) and then by gaining clinical experience in the Radiology department.
Radiology Research
Radiologists who are interested in research can participate in the innovation and development of newer procedures, equipment, or part of clinical trial programs as an investigator. This usually requires several years of both academic and clinical experience.
Key skills and qualities needed to succeed in the field
Radiology is one of the busiest departments in any healthcare setting. Imaging is routinely ordered in most emergency and accident cases which means the department needs to be fully functional 24/7 in most hospital settings. Moreover, radiology procedures are complex and need in-depth knowledge of equipment handling and functioning. Thus, individuals interested in making a successful career in radiology are required to acquire and develop the below skills
A keen and eager mind, medical knowledge, attention to detail, problem-solving attitude, and versatile

Ability to perform and interpret various radiology procedures independently and safely, maintaining, and calibrating radiographic equipment

Ability to empathize and provide comfort to patients during the procedure, and ensure patient compliance, especially in the pediatric population, pregnancy, and those with special needs, etc.

Follow rules and regulations to ensure radiation safety for both patients and staff

Excellent communication skills for conveying complex imaging information to patients, obtaining informed consent, calming nervous patients, and interacting with other medical professionals.

Work as a team with other medical professionals and interdisciplinary teams

Coping with stress and burnout in a high-pressure environment

Periodic knowledge upgrade and continuous learning about the latest developments in radiology by attending CMEs, reading journal publications, fellowship programs, etc.
FAQs
How big is the radiology industry in India?
Radiology is estimated to account for more than 80% of all imaging procedures performed in India and the diagnostic radiology industry is expected to grow at a CAGR of 10.3% between 2023 and 2037. Some of the most important contributing factors to the steady growth in the radiology industry include the increasing prevalence of chronic diseases and the geriatric population, demand for evidence-based diagnosis, and rising awareness regarding available advanced technologies. The radiology market is rapidly penetrating 2-tier and 3-tier cities in India to offer improved healthcare services and infrastructures to a wider population.
Is there a demand for radiologists in India?
Healthcare, including radiology, is seeing rapid growth in our country. Several hospitals, diagnostic centres, and nursing homes are being set up with radiology departments to meet the high demand for medical imaging procedures. At present, there is a huge shortage of radiologists, with fewer than 10,000 radiologists available in the entire country. Radiologists are in high demand in India and the future of radiology is both exciting and challenging.
What are the main responsibilities of a radiology technologist?
The main responsibilities of a radiology technologist are to assist the medical doctor in carrying out imaging procedures by helping in patient preparation and positioning, handling equipment, and maintenance. He is also responsible for ensuring radiation safety and keeping patient records.
What advancements in technology are currently impacting the field of radiology?
The integration of artificial intelligence has improved image quality and resolution allowing faster scan times, higher quality images, and potential dose reductions. Computing platforms have reduced diagnosis time, improved accuracy, and triaging patients for the best outcomes. Recent advancement in teleradiology has helped to bridge the gap of diagnosis delay, especially in rural India by transferring digital images to remote radiologist.
How long does it take to become a radiologist?
Radiology is one of the most sought-after medical specialities and is in high demand globally. One needs at least 7 years of formal medical education to become a radiologist in India. One has to undergo a 3-year postgraduate program in Radiology after completing MBBS to become an MD radiologist. A doctor can also opt for a 2-year diploma program or fellowship program in radiology.