Oncology Imaging Services
AMI's Onco imaging services help oncologists, radiation oncologists and onco-surgeons to make a confident approach towards precision care of the patients.
Oncology imaging has applications across the entire treatment regimen of cancers from diagnosis, location, tumour staging, monitoring treatment response to identify early relapse or remission. Technology has played a pivotal role in diagnostic techniques in onco imaging which include 3D/4D Ultrasounds, Contrast enhanced Ultrasound, Tomosynthesis, CT with CT perfusion, MRI, multi-echo fMRI, DSC-MR Perfusion, Diffusion Tensor Imaging and PET-CT (multiple tumour specific Radionuclides). With recent breakthroughs in Onco radiology, personalized medicine, and precision therapy is now a possibility.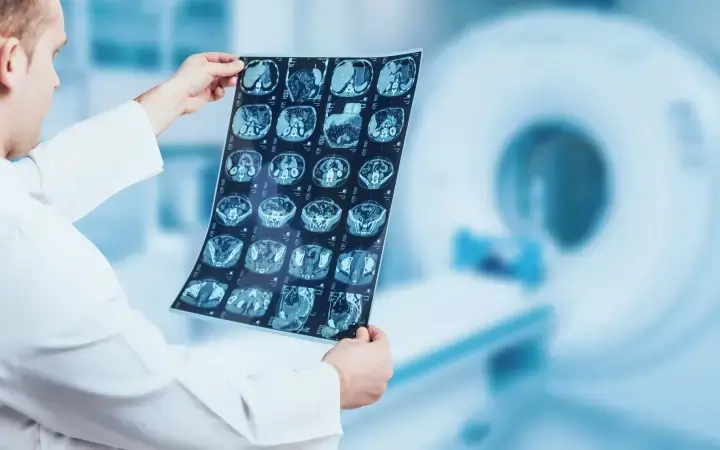 What do we Offer at AMI?


How Onco Imaging Imaging Reporting Can Improve Your Throughput Using Our Services
Quality
Reporting standards followed as per guidelines from the American College of Radiology (ACR) & The Royal College of Radiologists (RCR)
On-Time Reports
Reliable, and accurate reports with less turn-around time. 99% of the emergency reports are delivered in less than 1 hour.
24/7 Compliance
Internationally certified radiologists with Sub-specialty expertise are available 24×7 for 365 days a year.