Head And Neck Radiology Services
AMI's Expert Head & Neck team with global experience thrive to improve the patient outcome by deep technological expertise.
AMI provides expert diagnostic and therapeutic services pertaining to the brain, spine, head, and neck. Our head and neck imaging radiology service includes head and neck ultrasound and FNA/biopsy backed by the experience of having performed over 40,000 neck ultrasound examinations so far.
The wide scope includes providing diagnostic and interventional radiology procedures using MRI, CT, ultrasound, PET/CT, and intra-operative and functional MR imaging.
The Computational Neuroimaging Laboratory provides post-image processing and advanced analysis for all clinicians involved in the circle of treatment.
We also review complex MRI and CT examinations across various subsites of the head and neck region. Some of them being the sinonasal region, skull base, otology, maxilla-facial, salivary, oral cavity, pharynx, and larynx — including imaging of head and neck malignancies in the areas mentioned above. We also provide a radiofrequency thyroid ablation (RFA) service for symptomatic benign nodules.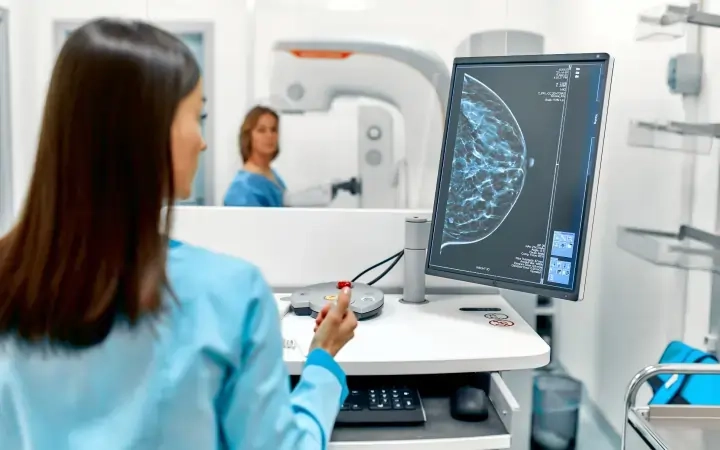 What do we Offer at AMI?


How Head & Neck Imaging Reporting Can Improve Your Throughput Using Our Services
Quality
Reporting standards followed as per guidelines from the American College of Radiology (ACR) & The Royal College of Radiologists (RCR)
On-Time Reports
Reliable, and accurate reports with less turn-around time. 99% of the emergency reports are delivered in less than 1 hour.
24/7 Compliance
Internationally certified radiologists with Sub-specialty expertise are available 24×7 for 365 days a year.