Career opportunities
Teleradiology And Radiology Jobs
Be a part of the workplace of the future in Medical Imaging. The state-of-the-art radiology services at future-ready Medical Imaging at AMI (Aster Medical Imaging) host the brightest minds in the business. AMI provides a platform that integrates learning under globally experienced radiology experts, in addition to research benefits. An organisation that is proud to offer equal opportunities through teleradiology jobs in a diverse and inclusive work culture, offers the potential of building a long-standing career. Jumpstart your career with AMI in India.
Why Aster Medical Imaging?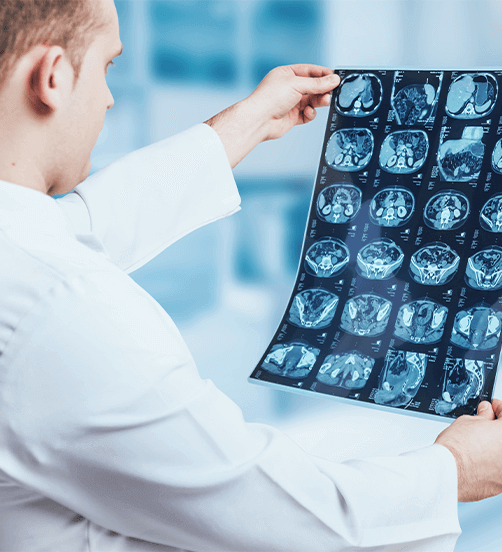 AMI is one of the largest Medical Imaging services providers in India, and the Middle East offering Radiology jobs. A global network of more than 100 radiology centers spread across five countries, hosts over 150 Expert Radiology Professionals handling 350 plus state-of-the-art radiology equipment. Generates more than 1.2 million reports annually.
Key Highlights of Careers at AMI:
Get mentored under globally experienced radiology experts from premium international institutions such as RCR, ACR, AIMS PGI, CMC Vellore, etc.
Be part of constantly evolving research in radiology.
Access equal opportunities in a diverse and inclusive work culture.
Multiple clinical centers of excellence expand a radiologist's opportunity to see complex cases on high-end modalities.
Academic calendar with weekly refresher classes by the senior consultants.
Work-life balance – Rota-based coverage for work flexibility – Nighthawking & Day coverage.
Digital innovations – Continuous interaction with the innovations team to be at the forefront of radiological technology innovations and enhancement.
Hybrid reporting: hospital-based Radiology & TR exposure.
Why Aster Medical Imaging?
Radiologist
Work as a Reporting Radiologist in teams led by internationally experienced senior specialist consultants.
Technologist/Paramedic
The wide ranging skill-sets which are the hallmark of technologists are ideal for connecting people, technology, and business opportunities.
Administration
Work as Administrator, and become a professional who oversees operations across their organization's office.