Cardiac Radiology Services
At AMI, our team of highly specialized radiologists deliver screening and diagnostic support with state-of-the-art imaging modalities, advanced technology and the expertise necessary to improve heart health.
Cardiac imaging subspecialists at Aster Medical Imaging (AMI) use cardiac computed tomography (CT), nuclear medicine, and cardiac magnetic resonance imaging (MRI) to diagnose and treat heart disease. The cardiac radiologists at our cardiac radiology department superimpose views of the heart from two disparate studies, leading to sharper and more precise images for accurate diagnoses.
AMI's Cardiac CT Services Include:
Coronary CT Angiography
Coronary Calcium Scoring
Pulmonary Vein Mapping
Transcatheter Aortic Valve Replacement (TAVR)
AMI's Cardiac MRI Radiology Services Include:
Evaluation of heart structure and wall motion
Abnormal Rhythm: Arrhythmogenic right ventricular cardiomyopathy
Heart Inflammation: Myocarditis and Amyloidosis
Heart tumors
Origins of abnormal coronary artery
Tetralogy of Fallot follow-up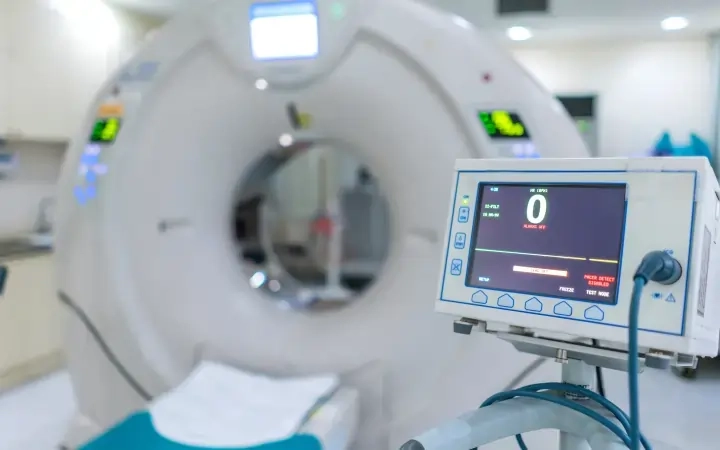 What do we Offer at AMI?


How Cardiac Radiology Imaging Reporting Can Improve Your Throughput Using Our Services
Quality
Reporting standards followed as per guidelines from the American College of Radiology (ACR) & The Royal College of Radiologists (RCR)
On-Time Reports
Reliable, and accurate reports with less turn-around time. 99% of the emergency reports are delivered in less than 1 hour.
24/7 Compliance
Internationally certified radiologists with Sub-specialty expertise are available 24×7 for 365 days a year.