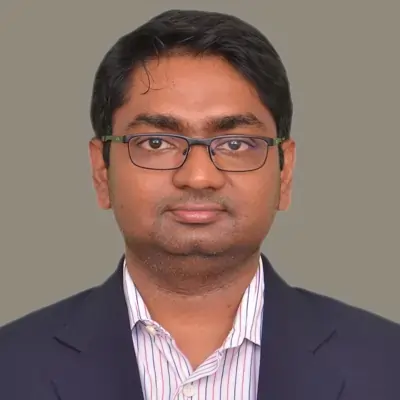 Dr. Prithviraj Jadhav
Consultant
SPECIALITY
Interventional Radiologist
Overview
Dr. Prithviraj Jadhav is a skilled Interventional Radiologist. He has over 15 years of experience in the field of Interventional Radiology and Peripheral Angioplasty. Dr. Prithviraj completed his MBBS from Jawaharlal Nehru Medical College, Belgaum and his MD in Radiodiagnosis from DY Patil College. He further enhanced his expertise with a Fellowship in Vascular & Interventional Radiology. Currently, he is working as a Vascular and Interventional Radiology Specialist.
Qualification
M.B.B.S, M.D. Radiology, FVIR ( Fellowship in Vascular and Interventional Radiology)
Publications
Krantikumar Rathod, Prithviraj Jadhav, Ankur Pandey, Bhavesh Popat, Hemant Deshmukh. Mediastinal fibrosis treated with endovascular stent placement. JAPI. 2016.64:91-92.

Mathew Cherian, Tejas Kalyanpur, Krishna Swami Murali, Ashwin Garg, Yadav Munde, Ajit Yadav, Arun Gupta, Sibasankar Dalai, Paresh Desai, Prithviraj Jadhav. Safety and effectiveness, of transarterial embolization for blunt abdominal injuries: A multicentre study with a review of the literature. JCIR.2016.1:13-19.