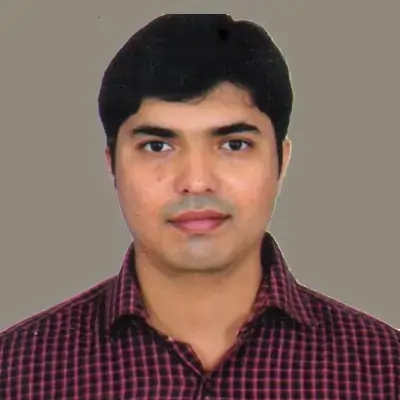 Dr. Jithan Viegas
Specialist - Radiologist
SPECIALITY
Radio-diagnosis
Overview
Dr. Jithan is a cardiac imaging specialist who has around 12 years of experience in the field of diagnostic radiology and has worked in renowned hospitals and clinics in India and the Gulf. Before joining Aster Dubai, he worked in Bangalore (India) and Kuwait. With his extensive experience in the field, he is considered a top consultant interventional radiologist. His areas of special interest include body imaging, paediatric radiology, 2D, 3D & 4D Ultrasound antenatal scans, gynecological scans, sono-mammography, neonatal sonography, transrectal sonography, sonography of small parts, Oncology Screening, vascular doppler imaging for high-risk pregnancies, renal artery, carotid arteries, peripheral vessels, and transplant kidney.
He has presented posters and papers at state and national conferences and has a few publications to his credit.
Dr. Jithan speaks English, Hindi, Kannada, Konkani, Tamil, and basic Arabic.
Qualification
MBBS, MD (Radiology) DMRD (Radiology) EdiR (European diploma in Radiology)
Work Experience
General Radiology, ultrasound-guided interventions, conventional radiology, and fluoroscopic procedures.
Past Positions
Specialist, Department of Radio-diagnosis, Shifa-Al-Jazeera Medical Center, Kuwait
Junior Consultant, Department of Radio-Diagnosis; Narayana Hrudayalay Hospital and Mazumdar Shaw Cancer Centre, Bangalore, India
Senior Resident; Department of Radio-Diagnosis, KLE'S Dr. Prabhakar Kore Hospital, Belgaum, India
Fellow/Membership
ESR (European society of radiology).
IRIA (Indian radiology Imaging Association).
Publications
Imaging in a rare case of 'Agenesis of urinary bladder and urethra with bilateral ectopic ureters'. Author. Published in EURORAD.
Uterine arterio-venous malformation - Review of this entity. Author. Published in EURORAD.
A rare case of urinary bladder agenesis and urethra with bilateral ectopic ureters. Poster Presentation, Author. Presented at the 68th Annual Conference of the Indian Radiological and Imaging Association.
A rare case report of malignant meningioma- Co-Author. Published in IOSR Journal of Dental and Medical Sciences.
Neuroimaging in HIV. Poster presentation, Co-Author. Presented at the annual conference of the Indian Society of Neuro-radiology.