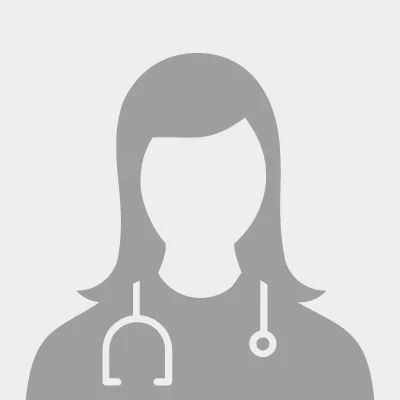 Dr. Chebrolu Gowthami
SPECIALIST (RADIO-DIAGNOSIS)
SPECIALITY
RADIO-DIAGNOSIS (DIAGNOSTIC).
HOSPITAL
ASTER WHITEFIELD
Overview
Dr. Chebrolu Gowthami has pursued her MBBS degree from Sri Ramachandra University, Chennai, and completed her post-graduate training (MD) in the field of Radio-diagnosis from Kasturba Medical College, Mangalore, Manipal Academy Of Higher Education (2018-2021) which included training at a variety of levels of patient care. She has also obtained her DNB and FAGE degrees thereafter.
She is a women's imaging specialist and has a constant fervour to be in touch with academics and has participated as a delegate in multiple national and international conferences and CMEs while presenting papers & posters at most of them.
She has additionally been educated in short training programmes in breast imaging and fetal medicine.
She has also started contributing to the field of teaching in radiology on social media platforms.
Qualification
MBBS, MD, DNB, FAGE
Work Experience
Areas of interest - WOMEN'S IMAGING and ONCO-IMAGING.
Modalities – Conventional radiography, Fluoroscopy & related procedures, Ultra-sonography, Computed Tomography, Magnetic Resonance Imaging.
Past Positions
SENIOR RESIDENT, DEPARTMENT OF RADIO-DIAGNOSIS, KMC MANIPAL, MAHE

CONSULTANT RADIOLOGIST, HEALTH MAP MANIPAL.
Awards & Recognitions
Oral paper presentation on "Role of grey scale sonography, doppler, and diffusion-weighted imaging in the evaluation of neck nodes with histopathological correlation" at 6th Annual Conference of APIRIA (2020) – Secured first place along with Professor Kakarla Subbarao Gold Medal.
Fellow/Membership
INDIAN RADIOLOGICAL & IMAGING ASSOCIATION (IRIA) – LIFE MEMBER

BREAST IMAGING SOCIETY, INDIA (BISI) – LIFE MEMBER

FELLOW OF THE ACADEMY OF GENERAL EDUCATION, MANIPAL, KARNATAKA
Publications
Rai S et al. (April 01, 2022) Delineation of Subarachnoid Cisterns Using CT Cisternography, CT Brain Positive and Negative Contrast, and a Three-Dimensional MRI Sequence: A Pictoral Review. Cureus 14(4):e23741. DOI 10.7759/cureus.23741

Gowthami C, Kumar P, Ravikumar A, Joseph LD, Rajendiran S. Malignant Melanoma of the External Auditory Canal. J Clin of Diagn Res.2014; 8(8): FD04-FD05.